Since I never really update my blog, I just ramble on about my weekend....
Friday morning I got to wake up a little later because we refinanced, so the notary was coming at 8am. I worked out, drank coffee, watched the news - good stuff. It was pouring outside, I didn't mind though, because my lovely hubby was driving me into work. So we ran to the car and noticed the seat was soaking wet, then I realized Los left the moonroof open all night. There was about 3 inches of water in the cup holder. We wiped everything up and off to work with a wet butt.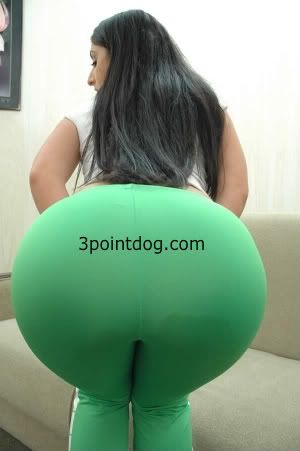 I ended up catching an early train home. I know that Los goes to his mom's house on Fridays to drop off his shirts to be laundered,pressed and returned by saturday, pick up his twenty bucks, and eat something (yea, she does all that, along with mowing the lawn). So anyway, I called to let los know the I got the early train and if he could pick me up at 5:20-5:25. I said it was ok if he was late because the train was late, but for some reason the train ended up being early, wierd. So I arrived at the station at 5:18, oh yea, it was still raining, but I stood there and read my magazine. There was a group of older women across the street, with a sign that said "Women in black", whatever the heck that means, I'm sure they were laughing at me. So I waited. Then the next train came, the one that I was orignally supposed to be on, and still no Los. Now, I couldn't get mad beause it was my own fault for being early. So I waited for about a half hour in the rain, good times. So I finaly get in the car, trying to smile, and Los tells me he was eating McDonalds and corn on the cob and didn't leave til 530. Obviously, I was thinking, you were you in a warm house feedin your corn hole, while I was standing in the rain?!?!? After I jokingly yelled, we bothe started laughing.
So I calmed down, warmed up, and got ready for the Beef & Beer we were going to. Our friends came over and Los decided to drive. We were on our way down Mac Dade Blvd, and someone was yelling over to us, so Ray-Ray rolled down the window down and the guy was like, "Hey your trunk is open!" I think Los wanted to turn his car into a fishbowl or something. Yes, it was still raining.
So we went to the Beef&Beer at Briarcliff Hall which was once home to the ECW (yeah, thats rasslin) It was given by the Upper Darby police dept for Karl's friend Arty. He had his colon removed due to cancer. I'm gonna guess Arty does not read my blog, but Get Well!!! You're in my prayers! The party was fun. It was kinda like an Interboro reunion, but I knew enough people to hang out with and talk to while Karl was seeing old friends. I also have to throw in, that it was the best beef and beer food I ever had. I know cause I ate two plates of it. They had roast beef, obviously, really good meatballs, baked ziti and the lemon chicken and chicken marsala were awesome!
They had a chinese auction and fiddy fiddy's (that's south philly for fifty fifty). I started to put my tix in the bags for the nice baskets of stuff they had and realized I put the "keep this coupon" in the bags - no big deal cause the numbers match up, right? Well somehow, i had some of Los's and put some of his "keep" coupons in..anyway, i screwed up the whole thing. It didn't matter though, cause it was going to a good cause.
So Saturday, Los and I went to Produce Junction. Boy, is that place fantastic or what? The parking lot is a complete nightmare, but it's totally worth it. I got flowers and herbs for outside for $16 and a ton of fresh veggies for about $20. Last week, I bought my sister a dozen red gorgeous roses for $8.
So with all the delicious produce we decided to make shish kabobs. Probably about 5 mins into cooking time and 2 sips into los's fruity frozen drink, los realized the gas was finally gone. It was 630ish, so I figured the propane place was closed, I quick thought CHARCOAL! So Los ran out and got some and we lit it and YAY Fire! I'm sold on grilled corn too. After we grilled it, then peeled, I stuck it back on the grill in tin foil with butter and old bay! YUM!
We ended up having drinks and a dance party in the basement. We listened to 2 Stones cds and I wrote down my favorite songs. I think Some Girls turned out to be my favorite.
Anyway, I hope you had a great weekend! I'll try and update more often! I can't believe it's Memorial Day next weekend! You better set your DVR for Living Lohan and the Denise Richards Reality Shows! I can't wait for the Sex and the City movie too!!